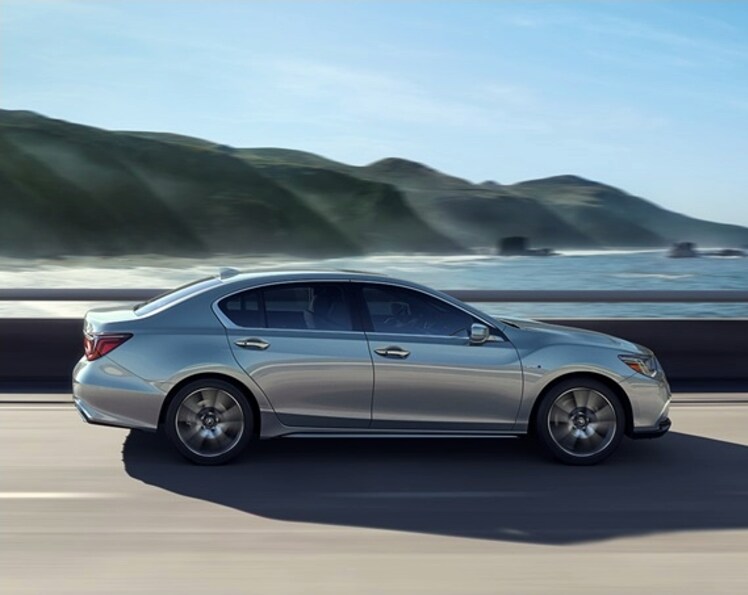 The Pebble Beach Concours d'Elegance is no ordinary motor show. Where most auto shows are a week-long chance for car companies to show off their latest designs and technology, the Concours d'Elegance is a one-day affair, and a backward glance to classic cars from days gone by. It will also host the 2018 Acura RLX ahead of its arrival at Hall Acura Newport News and other Acura dealerships nationwide.
That may seem counterintuitive, but it's actually an ideal fit. After all, even amid classics from Isotta Fraschini, Cord, and other bygone legends, the style of the 2018 Acura RLX stands out. It is, if you will, a classic in the making.
Redesigned for the coming model year, the company's flagship is now its fastest sedan — the fastest, in fact, it's ever built. The powertrains are the same as before, but the design and much of the technology is new. The design follows on what we've already seen on the 2018 Acura TLX, while the Acura RLX Sport Hybrid even borrows some of its innards from the amazing Acura NSX.
The conventional Acura RLX boasts 310 horsepower and a new ten-speed automatic transmission, while the Acura RLX Sport Hybrid packs a 377 horsepower punch via a gas engine and three electric motors that propel its Super Handling All-Wheel Drive. A similar powertrain is at the heart of the Acura MDX Sport Hybrid, and is used here to great effect.
More information — detailed specifications, features, and other details — will be forthcoming in the days ahead, so we'll be revisiting this great new Acura car soon. For information on reserving your 2018 Acura RLX, visit 12501 Jefferson Ave and Hall Acura Newport News today.