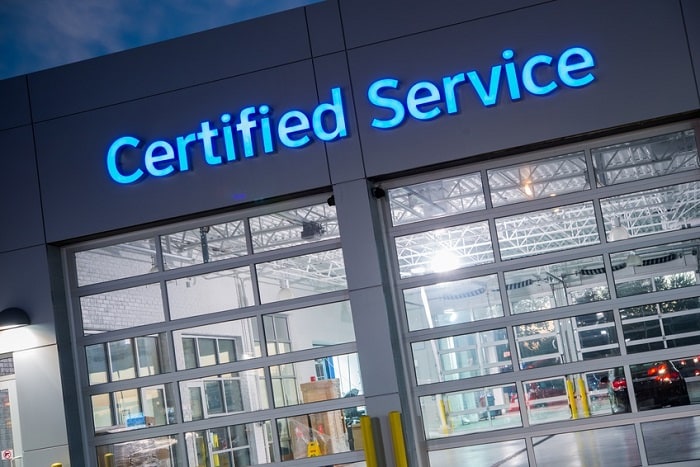 If you've ever watched NASCAR or Formula One racing, you've likely marveled at the speed and precision of the crews working on pit row. The speed limits around Newport News, VA aren't as high as they are at Richmond or Martinsville, but the techs at Hall Acura Newport News can have you in and out of the dealership for essential maintenance faster than you thought possible.
Upon arrival, you'll check in with an Acura Service Consultant. From there, our Acura Accelerated Service Technician Teams will give your vehicle its essential maintenance along with a comprehensive multi-point inspection. If you'd like, you can even get a complementary wash and vacuum at the end of your service appointment.
The whole process takes just under an hour, but our tech nicians are trained to squeeze a lot of activity into that short time frame.
• Tire inspection and rotation
• Change oil and oil filter
• Change engine and cabin air filters
• Replace transmission and (if applicable) differential fluid
• Test battery
Then comes the inspection, which covers:
• Hand Torque All Lug Nuts
• Inspect Brake Component
• Measure Brake Lining Wear
• Inspect Suspension Components
• Inspect Underside of Chassis
• Inspect Seat Belts
• Inspect All Vital Fluids
• Inspect Exterior Lighting
• Adjust Tire Pressure
• Inspect Tire Condition
Fluids will be topped off or replaced as needed, and if any components are found to have worn out (like your head or tail lights), these will be replaced.
While you're waiting for your Acura car or SUV to be serviced, you can while away some time in our comfortable lounge. If you'd rather, stop by Donatos or sweetFrog® for a bite to eat, or browse the power tools and gadgets at Lowes. But don't take too long, because an hour goes by a lot faster than you think. Find out more by visiting Hall Acura Newport News today at 12501 Jefferson Ave.