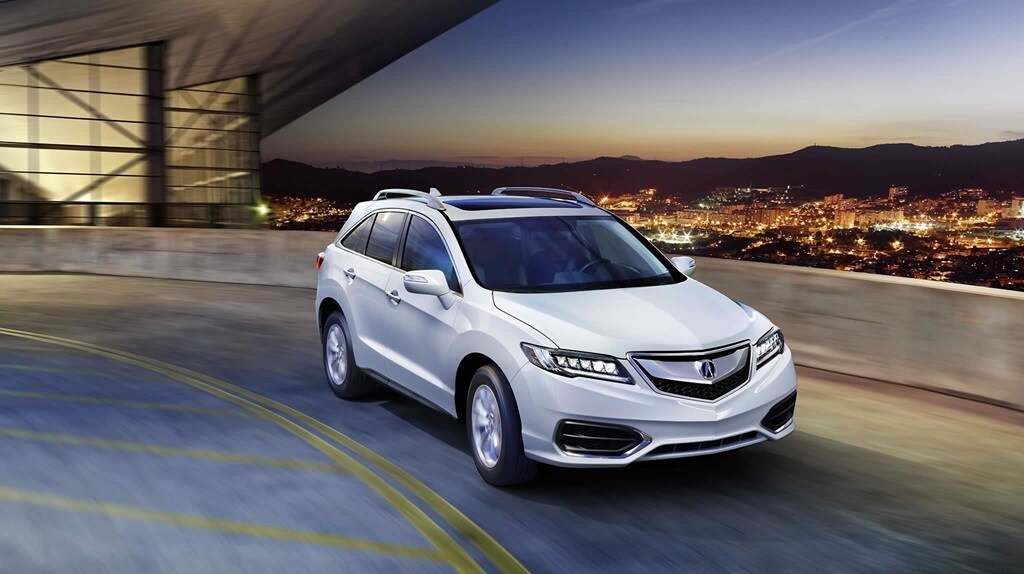 If you're looking for a new luxury car, this is a great time. The 2018 Acura models are arriving gradually, and there are great prices on 2017 models. Two of next year's models are in stock at Hall Acura Newport News right now, with more to follow in the weeks ahead.
First up is the 2018 Acura TLX. First shown at the 2017 New York International Auto Show, it's the second vehicle — after the Acura MDX — to show off the company's new design language. The interior is also refreshed, and relaxing. Especially worth a closer look: the new A-Spec package, which adds blacked-out wheels, grille, spoiler and air diffuser. You can even option it with a red leather interior for an extra visual "pop."
Next, we have the 2018 Acura RDX. This Acura SUV stays mostly intact from last year, and is in fact largely unchanged since its mid-cycle facelift in 2016. There's one major change, however: Acura Watch active safety systems are now available. Of course, this raises a question: should you buy the 2017 model or the 2018 model? We suggest the latter, not only because the safety features are updated, but also because it will hold a slight edge in resale value.
Speaking of 2017 models, we also suggest perusing our Red Hot Clear the Lot Sale. It gives you the opportunity to get excellent leasing or financing terms on our remaining stock of 2017 Acura vehicles. Our sales and finance departments will be available for your questions, as always.
In order to find out more about new Acura models, available incentives on our current inventory, or service on an Acura car or SUV you already own, visit Hall Acura Newport News at 12501 Jefferson Ave — minutes from Norfolk and Hampton, VA — today.