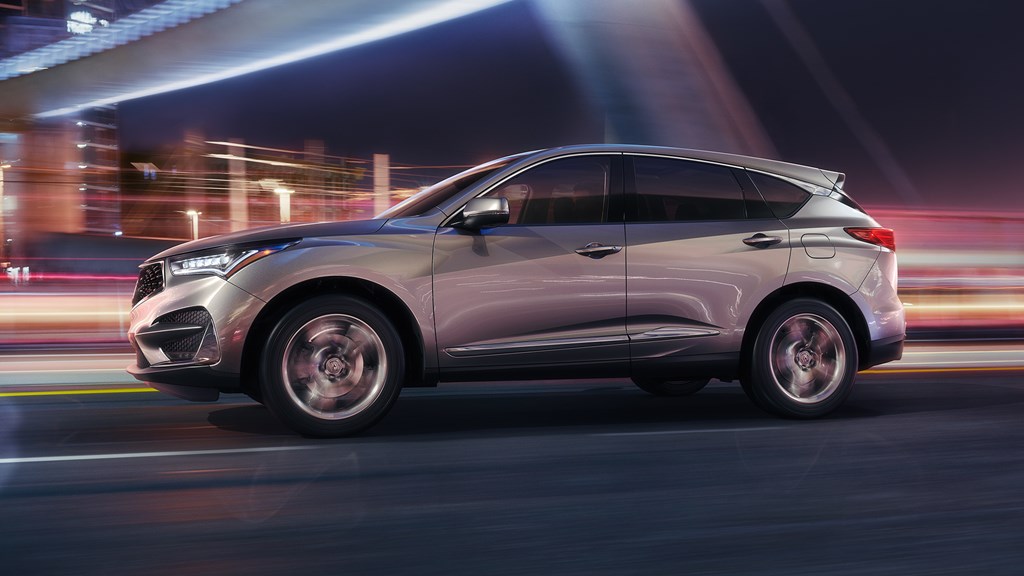 All of us at Hall Acura Newport News have always liked the Acura RDX for its great balance of style, dependability, and low-key luxury. With its latest iteration, the 2019 Acura RDX even finds the automotive press (finally) showing some enthusiasm.
It's not that they didn't like it before, mind you. But these days they really like it, with Car and Driver calling it "New from the ground up, this time with an actual personality" and Jalopnik noting that it's "grown up and ready to sell like crazy."
Why all the love all of a sudden? For the same reasons we think you'll love it. It's the first Acura RDX built here in the States. It's redesigned from bumper to bumper, inside and out. And it's not just the style that's newly expressive: the drive follows suit, thanks to available torque-vectoring Super-Handling All-Wheel Drive (SH-AWD), improved suspension, a buttery ten-speed transmission, and an engine that more than offsets a slight horsepower haircut by piling on more torque.
They didn't skimp on technology, either. The centerpiece is indisputably the True Touchpad interface. It's a vast improvement on the counterintuitive and attention-hogging infotainment systems in many vehicles. It supports Apple CarPlay® out of the gate, with Android Auto® coming soon via an update.
And did we mention there's an available A-Spec model, too?
There's much, much more to this Acura SUV, but we'd rather show you than tell you. The Acura RDX looks to be well worth the wait, and may well be the new Acura SUV you've been waiting for.