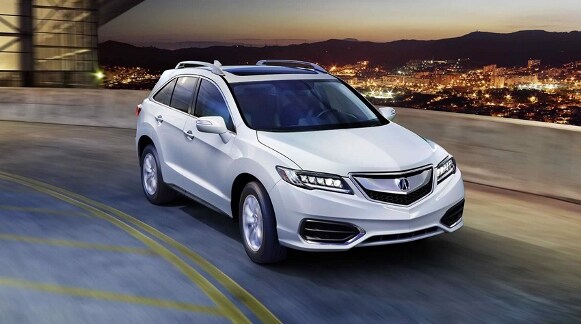 This is always an awkward time of year at Hall Acura Newport News: we're taking delivery on 2019 Acura models these days, but we've also got a fair amount of remaining 2018 model inventory. Now that the 2018 Acura RDX is rubbing shoulders with its 2019 counterpart, is it still worth a look — and your hard-earned money? The answer's an emphatic "yes," and here's why.
Powertrain
The 2018 Acura RDX comes with a 279 horsepower 3.5-liter V6 engine, paired with a six-speed automatic transmission. Its replacement gets a ten-speed transmission and replaces the V6 engine with an inline four-cylinder engine, decreases the horsepower, but increases torque. The four-cylinder will be a touch more efficient, and early reporting suggests a half-second advantage going from 0-60, but in real world use, you won't feel a performance difference.
Style
Acura SUVs have always tended toward the conservative side of style, so even with an all-new facelift for in the new 2019 Acura RDX, the 2018 Acura RDX model still has a polarizing style that will always stand out.
Technology
The 2019 Acura RDX has a new True Touchpad interface that supports Apple CarPlay™ and Android Auto™. Sometimes being ahead of your time means your vendors have to play catch-up, and that's what happened here.
The 2018 Acura RDX does not have the new interface, but does support both Apple Carplay™ and Android Auto™. While we find True Touchpad promising, the existing ODMD infotainment system is highly capable, with an interface that you'll find familiar and welcoming.
Price
Of course, new features — some of which we haven't even touched upon here — come at a premium. If you're not the type who needs all their features to be the absolute latest, you can get a new SUV that doesn't compromise, even if it's got last year's date before the make and model. Visit Hall Acura Newport News at 12501 Jefferson Ave.