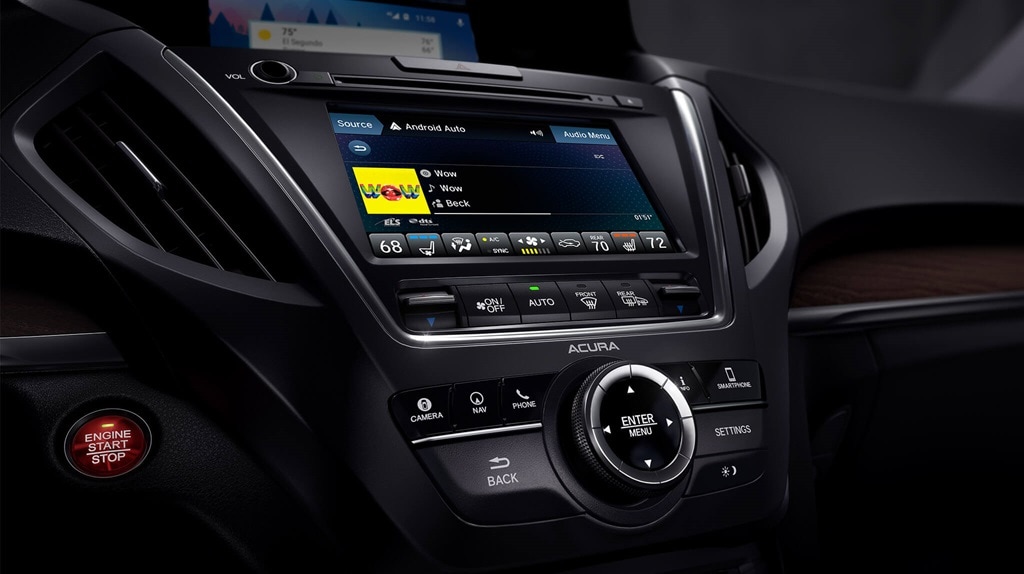 With the Geneva International Motor Show going on this week, all eyes are on the automotive news coming out of Switzerland. However, there's plenty going on outside the Palexpo event space, as we were reminded by a recent item in Digital Trends. In short, the technology in the new Acura cars at Hall Acura Newport News is about to get an interesting upgrade in the form of Acura True Touchpad.
So what is Acura True Touchpad? It's the company's attempt to solve an issue that's plagued developers and drivers alike since infotainment systems first started appearing in cars. In short: infotainment systems are wonderful because they put a world of apps and information at your fingertips. However, that connectivity comes at a cost, with drivers being momentarily distracted as their eyes, hands, and attention are occupied by a display screen instead of the road.
Prior solutions to this have been a mixed bag. Voice inputs help, but can be buggy. Gesture controls similar to what you'd find on a smartphone or tablet still keep drivers' eyes on the screen. Traditional button or jog-wheel inputs can also be distracting. Even smartphone mirroring found in Android Auto® and Apple CarPlay® relies on a profusion of icons.
The AcuraLink® system found in new Acura cars was already better than most, but it's getting an upgrade in the upcoming Acura RDX (other models are sure to follow). Acura True Touchpad uses an input that's similar to the small trackpad found on most laptops, and each region of the pad corresponds to a region on the infotainment display that's already in the driver's line of sight. The new input is customizable to a degree, and Digital Trends' Ronan Glon found it easy and distraction-free after the initial learning curve.
The safety features found in AcuraWatch™ are innovative, but the Acura True Touchpad is a reminder that the best safety features may be those that keep you from needing your seatbelt, airbags, and active safety features.
Cutting back on distracted driving--as this new system promises to do--is a welcome development that makes us all a bit safer. Needless to say, we can't wait to see it deployed. To find out more, visit Hall Acura Newport News at 12501 Jefferson Ave.