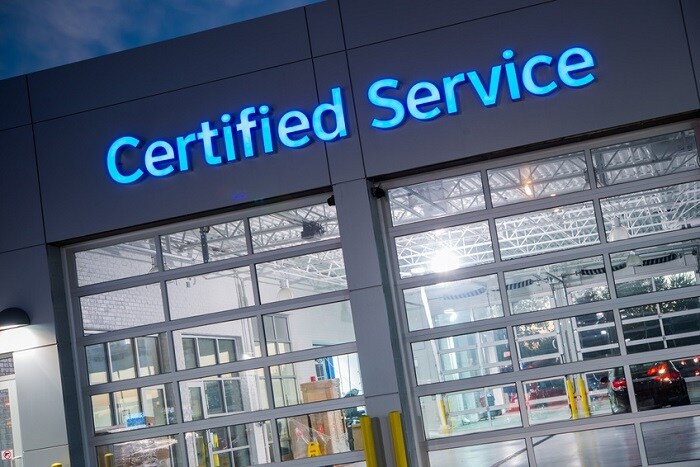 If you've followed this blog with any frequency, browsed our website, or visited your Acura dealership near Hampton VA, you know that the Hall Acura Newport News team regularly evangelizes for Acura service. There are a couple of reasons for this. Most importantly, we want your experience with your new (or not-so-new) Acura vehicle to be an enjoyable one. We're also proud of the great service provided by our technicians, and they've just given us one more reason to be proud.
Each year, Acura assesses the first-time fix rates of Acura dealerships from coast to coast. Those dealerships are assigned a FFV score, where FFV stands for "Fixed First Visit." We're happy to say that we're ranked among the best of the best, with an FFV of 95 percent.
It's all part of an ongoing effort to ensure that Acura service is among the best in the industry. Everyone in our service department, from the receptionist to the service manager, warranty administrators, and technicians, undergoes continual training to stay on top of the latest developments. We want everyone to be ready to give their best at all times.
Why does that matter to you as an Acura driver?
It means that in the rare event something goes wrong with your vehicle, bringing it to Hall Acura Newport News for service means you're more likely to get it fixed right the first time than if you tried to do it yourself, or if you brought it to a neighborhood mechanic.
It means that even when you're visiting for routine maintenance, our technicians are using their diagnostic tools and extensive experience to make sure your car is in peak condition.
It means that we make every effort to ensure quality and safety for our customers.
It's also a reminder that no matter what brings you to our Acura dealership, you're in expert hands. For Acura service done right, visit Hall Acura Newport News at 12501 Jefferson Ave., today.