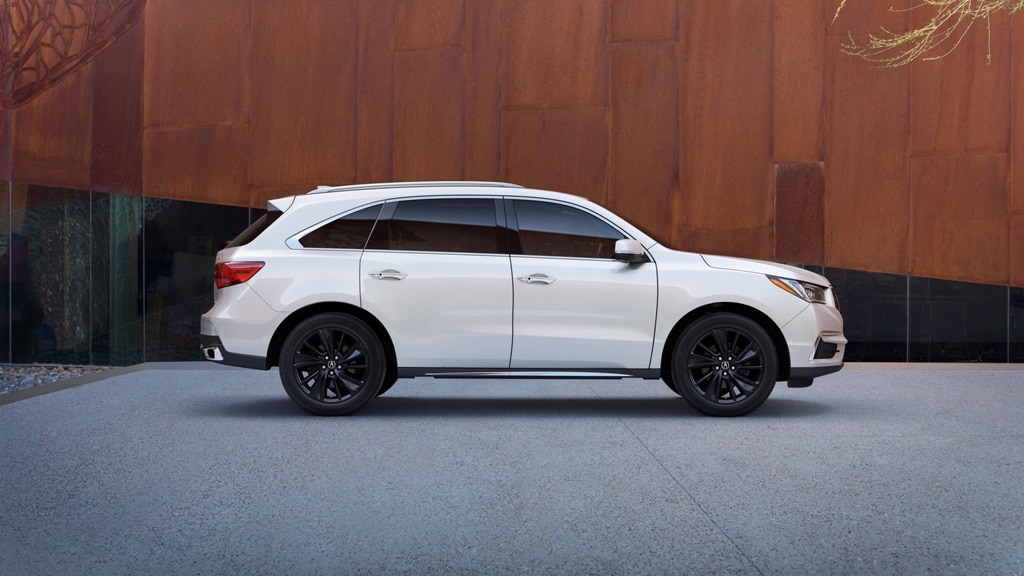 The Acura and Lexus brands are often mentioned in the same breath. Both companies are newer arrivals relative to older luxury brands, and both have worked hard to prove themselves — putting their rivals on notice, and keeping each other on their toes. The 2019 Acura MDX and the Lexus RX 350L share some surface similarities, but there are some important differences too. Hall Acura Newport News takes a closer look.
Both SUVs have V6 engines of identical displacement and horsepower. However, the Acura MDX offers a few more pound-feet of torque, one more speed on the transmission, and standard paddle shifters.
Both SUVs are also known for their safety, but the Acura MDX offers some features that you won't find on the Lexus RX 350L, like motion-adaptive steering, automatic high beams, and road departure mitigation. What's more, the Acura SUV offers a more sophisticated rear-view camera (multi-angle versus single-angle).
Like your tech? You're more likely to love the Acura MDX. Pandora compatibility is standard instead of optional, Aha compatibility standard instead of absent, and there are more USB ports on offer. Integration with Apple CarPlay® and Android Auto® still hasn't come to the Lexus model, but it's standard in the Acura MDX.
Even features shared in common go just a little further in new Acura cars, and this one's no exception. The driver's and passenger's seats offer more power adjustment settings, heated front seats are standard, and so are leather-appointed seats.
To be clear, we don't think the Lexus RX 350L is a bad SUV by any means. It's good — it's simply a matter of the Acura MDX being a bit better. But we also don't expect you to take our word for it. Compare both in person. Take a test drive at 12501 Jefferson Ave., and you'll see why the Hall Acura Newport News team loves this SUV so much — and thinks you'll love it too.