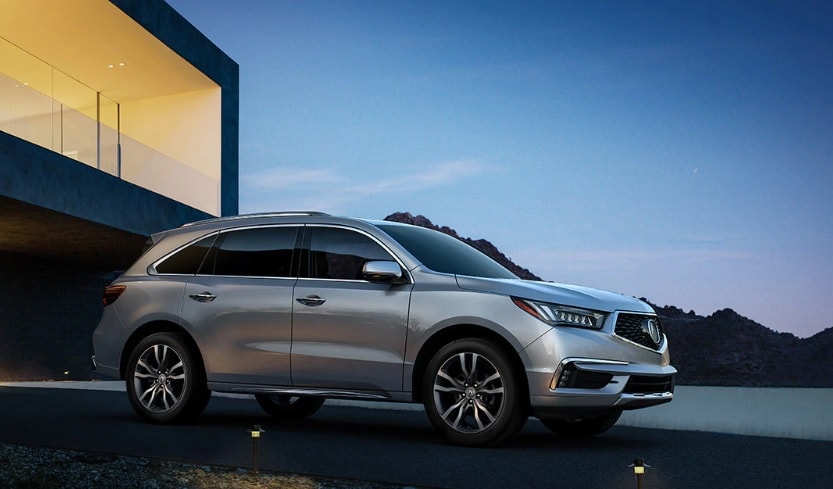 We provide drivers with excellent customer service and a fine selection of new Acura models here at Hall Acura Newport News. If you're interested in the 2020 Acura MDX, come on by for a test drive! We understand that those in the market for a new vehicle will do some comparison shopping, and to help you out, we're created a side-by-side comparison of the 2020 Acura MDX to the 2020 Kia Telluride. Our knowledgeable staff at 12501 Jefferson Ave is happy to explain all the benefits and special features that come with the 2020 Acura MDX.

Performance
The 2020 Acura MDX is an exceptional entry in the SUV segment when it comes to performance. While both SUVs have similar horsepower ratings, the Acura MDX churns out a higher 267 lb-ft of torque, whereas the Kia Telluride delivers just 262 lb-ft of torque as standard. A nine-speed automatic transmission with steering-wheel-mounted paddle shifters comes standard in the Acura MDX, while the 2020 Kia Telluride comes equipped with an eight-speed automatic transmission. To boot, the 2020 Acura MDX is offered in a hybrid version; the Kia Telluride is not.

Amenities
The 2020 Acura MDX has a long list of standard and available features. Its standard eight-inch touchscreen is complemented by eight speakers, while the Kia Telluride's eight-inch display is backed by just six standard speakers. As an upgrade option, you can opt for a total of 12 speakers in the Acura MDX; in the Kia Telluride, it offers just a maximum of 10 speakers.

Hall Acura Newport News

Buy your new 2020 Acura MDX from Hall Acura Newport News as soon as today! Our dealership has a skilled, highly trained finance team serving the nearby towns of Norfolk and Williamsburg, VA to help assist you with the financing process. In addition, we offer a personalized approach to the car buying process. We look forward to hearing from you.