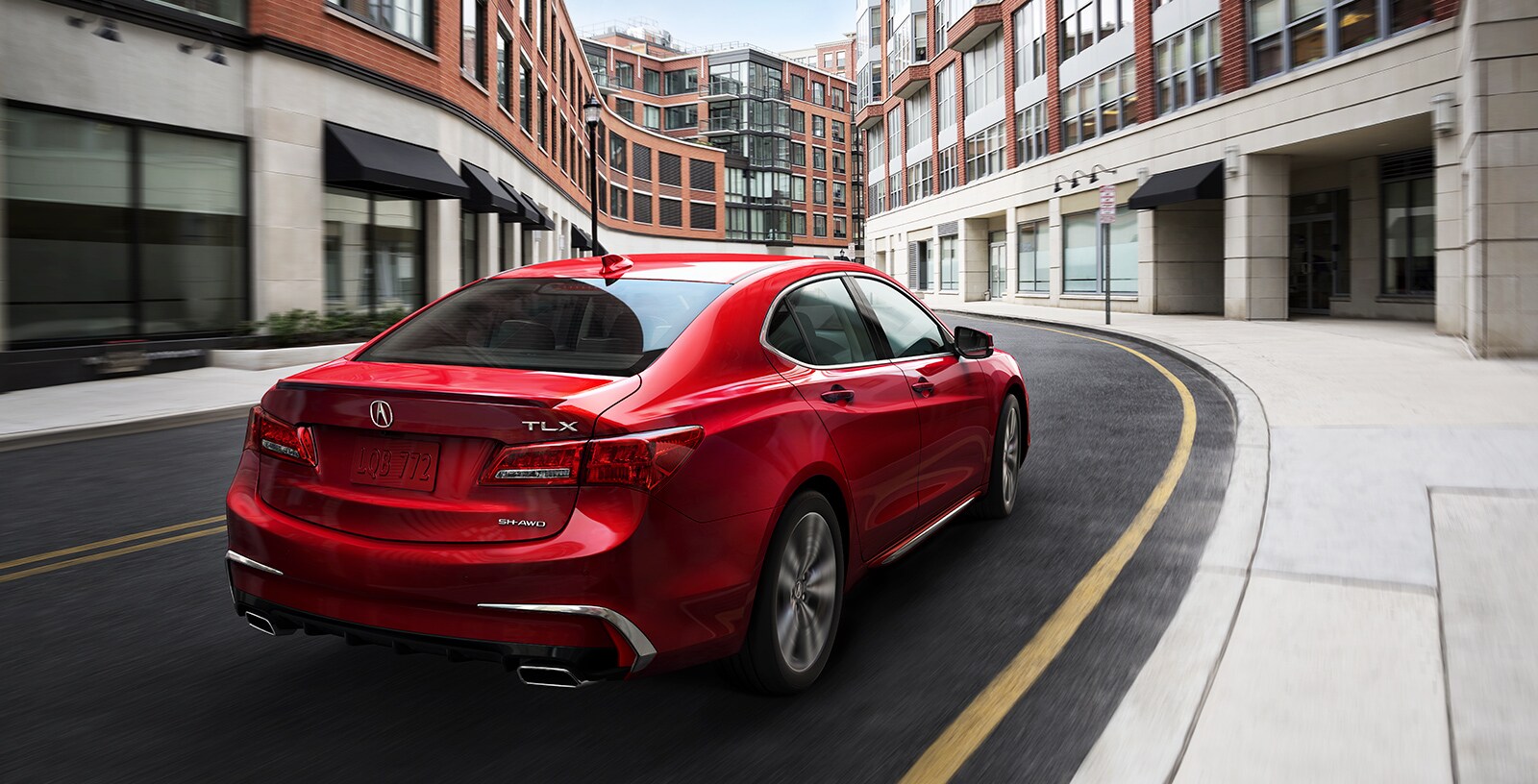 More and more often, luxury automakers are producing vehicles that "bridge the gap" between mainstream and luxury vehicles. In other words, a small luxury sedan like the 2020 Acura TLX is a great way to bring non-luxury customers over to a luxury marque by offering lavish interiors and advanced technologies in a what is perhaps a more budget-friendly package than some of the higher-end vehicles in the Acura lineup.
Think of the Acura TLX as a gateway to the Acura brand, and if small sedans are your bag, this one really does come well-equipped with some great features. Available with a standard four-cylinder engine or a more powerful V6 engine, the Acura TLX offers a range of trim offerings that start with the most economic selection and moving toward a higher-end trim level that doesn't hold anything back.
The base Acura TLX comes standard equipped with a sunroof, paddle shifters, keyless entry and ignition, simulated leather upholstery, and heated, power-adjustable front seats. In other words, it's similar to what one would find on a top-range non-luxury model, but with the Acura marque and pedigree.
The trims get increasingly more lavish, stopping at models like the 2020 Acura TLX 3.5 with the Advanced Package or the A-Spec trim. The former adds loads of advanced safety technology, LED ambient cabin lighting, wireless device charging, and so much more, while the latter gets a sportier suspension, bigger wheels, and quicker steering.
Which of these models is right for Newport News Acura customers on the hunt for a new sedan? The only way to find out is to pay us a visit here at Hall Acura Newport News and try out the 2020 Acura TLX for yourself. It's an easy vehicle to love, and an even easier vehicle to afford—even for first-time luxury vehicle buyers.