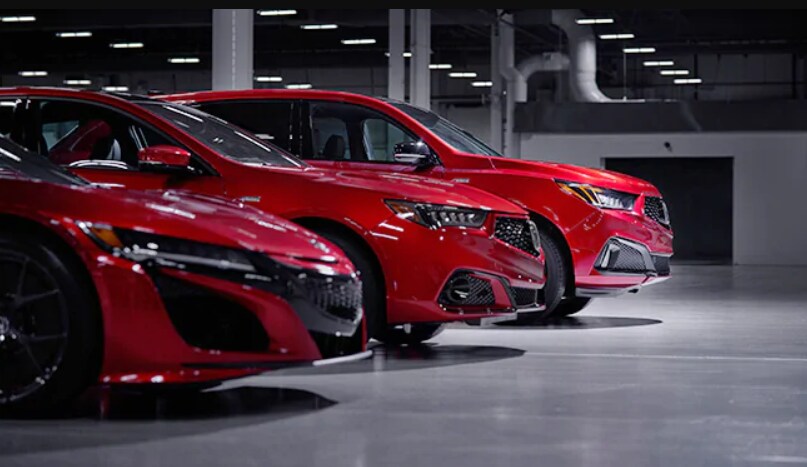 Last month, we gave local drivers an introduction to the 2020 Acura TLX PMC Edition. As you may recall, the "PMC" stands for "Performance Manufacturing Center," a specific Acura facility that specializes in a sporty drive experience and is known for producing the high-performance Acura NSX. Today, we want to introduce another special edition from the center – the 2020 Acura MDX PMC Edition, a sporty play on the beloved Acura MDX.
What Is the Acura MDX PMC Edition?
Like the Acura TLX PMC Edition, this 2020 Acura MDX PMC Edition is also given the "PMC" touch. What does this mean for this limited edition Acura crossover vehicle? As with the previous PMC edition model, the 2020 Acura MDX PMC Edition uses the A-Spec line build for a distinctive appearance – especially distinctive when paired with the Valencia Red Pearl paint color that is usually only found in the Acura NSX. Suffolk, VA drivers will find much more to set this model apart though!
The Advance Package brings top-of-the-line luxury and convenience to drivers, and features in the 2020 Acura MDX PMC include heated seats and steering wheel, a surround-view camera system, black Milano leather in the interior, and many more elegant and luxurious touches that elevate the model even above other versions of the Acura MDX. And, of course, coming from the Performance Manufacturing Center, this model certainly performs, boasting 290 horsepower and all-wheel drive.
Hall Acura Newport News Serving Suffolk, VA
The 2020 Acura MDX PMC Edition is truly something exciting and rare. With a limited production run of only a few hundred built, don't waste any time! Get in touch with an expert Acura dealer here at Hall Acura Newport News. Drivers who want a uniquely luxurious, high-performance crossover can call or visit Hall Acura Newport News to learn more about the 2020 Acura MDX PMC Edition.